Mobility Personal Training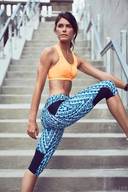 There are so many people who partake in personal training in order to look better. This is something that you can get away with when you are young, energetic and mobile but it will have negative effects when your body starts to age. Mobility is a vital component of exercise, and is something that deserves just as much focus and attention as weight training or muscle building. What is Mobility? Mobility refers to our ability to move freely without stress on the body. Many people confuse mobility with flexibility. Our flexibility is dependent on the range of motion of our muscles. The two are not the same, but are not mutually exclusive. Good mobility can assist your flexibility and vice versa. Your personal trainer will be able to guide you through mobility training in the safest and most effective way possible. Your trainer will also be able to know which mobility exercises can provide relief to ailments such as low back pain, knee pain and some forms of arthritis. It is just important to remember that these mobility exercises must be pain-free, with careful consideration
Mobility Personal Training
_____________________________________________________________
There are so many people who partake in personal training in order to look better. This is something that you can get away with when you are young, energetic and mobile but it will have negative effects when your body starts to age. Mobility is a vital component of exercise, and is something that deserves just as much focus and attention as weight training or muscle building.
What is Mobility?
Mobility refers to our ability to move freely without stress on the body. Many people confuse mobility with flexibility. Our flexibility is dependent on the range of motion of our muscles. The two are not the same, but are not mutually exclusive. Good mobility can assist your flexibility and vice versa.
Your personal trainer will be able to guide you through mobility training in the safest and most effective way possible. Your trainer will also be able to know which mobility exercises can provide relief to ailments such as low back pain, knee pain and some forms of arthritis. It is just important to remember that these mobility exercises must be pain-free, with careful consideration of your range of movement. These mobility exercises can be easily incorporated into other training regimes – they can be used as a warm up or can even be intertwined into your session.
Anybody can benefit from mobility training, and it is never too late to start. You will feel more comfortable and less constrained within your own body. To find a mobility personal trainer in your area, please visit our homepage.
Articles related to your search: