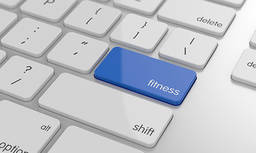 Online Personal Training
---
Many people who hear of Online Personal Training may find the concept bizarre – isn't exercise supposed to be done away from the computer? The answer – not necessarily. The internet offers us a wide variety of opportunities and exercise has become one of them. An Online Personal Trainer is somebody who films classes and makes them available on the internet for people to follow along from the comfort of their own home.
When it comes to choosing to follow a personal trainer online, there are benefits that come along. In the busy lives that most of us lead, it can seem almost impossible to make time to drive to a gym for a one on one training session. Training online means that you set the times, the place and the frequency of your exercise regime. The flexibility of online training is what most people benefit from. Another advantage is the affordability. A gym contract and a one on one personal trainer is often an extra expense that many people cannot afford. Some Online Personal Trainers may offer classes for free to those who subscribe to their website whilst some trainers may require a subscription fee – although these costs are usually cheap and affordable.
An Online Personal Trainer may not be able to physically be present for your workout, so many trainers will make up for this by having an effective communication method between them and their customers. You will more often than not receive regular emails and updates from your trainer whilst also having the ability to contact them with any queries or concerns that you may have.
An Online Personal Trainer requires that you supply your motivation and dedication, which is something that people often rely on their one-on-one trainers for. In order for your workout to be effective, you must evaluate whether you are able to be self-sufficient and motivated.
To contact an Online Personal Trainer to get your exercise regime into gear, please visit our homepage.
Articles related to your search: