Articles related to your search: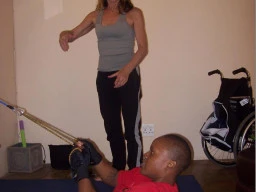 TRANSACTIVE KINETICS
It's our belief, that the holding phase or interim (interactive or transactive phase) facilitates the catharsis in terms of transference.  It can be quite fun, as you can also be very creative in the transactive phase... ie quirky, different movements, or even primal movement, whichever feels right.  Let me know how it goes... it should be a good way to reawaken rekindle some of the dormant senses of the body, helps with self-determination, self-efficacy and autonomy..
Read more