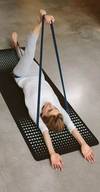 Iyengar Yoga
Each Yoga Practice was created to focus on something different, giving the practice focus and direction. Iyengar Yoga is a practice that focuses on precision. It is a form of Yoga that aims to create strength, flexibility and clarity through holding poses for longer than most Yoga practices.
Iyengar Yoga is possibly one of the most common practices around the world because of its modern approach, making it accessible and beneficial to a large amount of people. The practice pays specific attention to aligning each posture and identifying and understanding the anatomical details of each pose or asana.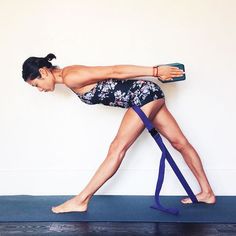 Unique Features of Iyengar Yoga
Props – using props is a very important feature of Iyengar Yoga. The props are beneficial to people of all levels of experience. These props may be used to assist people who are new to the practice, allowing them to participate in a way that is safe and effective. More experienced students will be able to use these props to make their practice more challenging or intense. A few of these props include ropes, belts, chairs or blocks.
Alignment – as aforementioned, Iyengar yoga places a large focus on correctly aligning the body. This focus ensures that your joints, muscles and ligaments are all treated as safely as possible during your practice, and also prevents injury through strengthening these parts of your body.
Longer Poses – the use of longer poses or asanas during an Iyengar Yoga practice is intended to strengthen the student both physically and mentally. Staying in a pose for a lengthy time allows you to clear your mind and focus on the present, whilst working the muscles in your body.
If you feel that Iyengar Yoga may be a practice that will benefit you, please find a professional in your area through visiting our homepage.
Articles related to your search: