An introduction to Compression therapy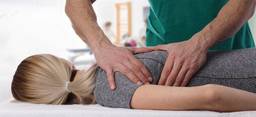 Compression therapy is a treatment that involves techniques of dynamic compression where gentle pressure is placed on the lower limbs to enhance blood flow. Compression therapy, therefore, enhances recovery and rehab. Other effects of the treatment are decreased swelling, pain and improve recovery time: There are many research articles that support this type of treatment:
A study indicating how dynamic compression can enhance the pressure to pain threshold in the recovery of elite athletes:
Journal of Strength & Conditioning Research 2015 May; 29(5):1263-72
A study exploring how the peristaltic pulse compression of the lower limbs can enhance flexibility:
​​​​Journal of Strength & Conditioning Research 2014 Apr; 28(4):1058-64
A study explaining how peristaltic conduit and resistance artery function is improved by peristaltic pulse compression treatments:
European Journal of Applied Physiology 2015 May 16
Q: Who will benefit from this form of treatment?
Any athlete that is seeking rapid recovery like runners, cyclists, Ironman/ triathlon athletes, rugby players etc.
Any patient with swelling over the lower limbs after a chronic or acute injury.
Q: What will this treatment feel like?
A: It feels like a tight squeeze, almost like a blood pressure cuff around the lower limb area.
Q: Will I be able to train afterwards?
A: Yes you can train after the treatment, but is always recommended to rest for a full recovery.
If you are a Comrades Marathon runner, Cape Epic cyclist or just a weekend warrior doing a park run and looking for rapid recovery, come in for a treatment.
For more information please feel free to contact us at : 012 662 1572 or email dr.gertferreira@gmail.com
Articles related to your search: