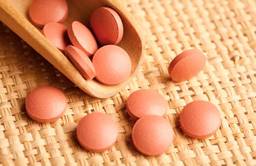 Health Supplements
As you read this, I'm sure you don't need to be told about the chaotic nature of modern living. The modern workforce and general busy nature can out a lot of stress on the way we live and has also made an impact on the nutrients we put into our body. The way people eat today has far less nutritional value than the way people used to eat. This lack of nutrition and minerals has lead us to the option of health supplements, which are extra sources of nutrients for bodies that need an extra boost in the health and wellness department.
It is important to understand that health supplements are by no means a replacement tactic. Mineral and vitamin supplements will not be effective if they are not used along a diet that is balanced and of nutritional value. Health supplements are merely to give a nutritional boost if nutrition is somewhat lacking. If you have been promised weight loss and other aesthetic benefits from a health supplement, do not start to get your hopes up if that is your only strategy. These supplements can only work hand in hand with a balanced diet and exercise regime.
Should you take Supplements?
There are a few people who would benefits from taking health supplements more than others. Individual supplements all hold different qualities and uses; calcium for bone density and vitamin E for a strengthened immune system. Below is a list of a few people who could benefit from a health supplement:
Patients with eating disorders or physical conditions such as lactose intolerance or an inability to absorb nutrients.
Patients with poor eating habits that involve fast foods and sugars.
Vegans or vegetarians.
Woman who are pregnant or lactating.
Young woman who are trying to fall pregnant.
The elderly.
People with irregular eating patterns.
A health proffesional will be able to help you identify the best supplement for you, in the most effective way. For somebody who can assist you in choosing the right supplement for you, please visit our homepage!