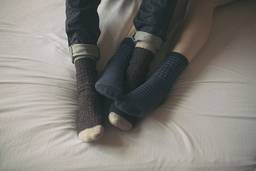 Sex Therapy
Vast majorities of people are still unwilling to discuss their sex lives, despite the fact that sex plays a huge role in how relationships function. A healthy sex life is often a direct link to a healthy, open relationship. With the pressures that many of us face today, it is easy to put sex with our partners on the back seat. Sex Therapy is aimed towards changing that mentality and helping clients to find out how they can have a sex life that creates a safe and meaningful relationship.
What is Sex Therapy?
Sex therapy is an opportunity for anybody who is dealing with a problematic sex life to understand and deal with the issue at hand. Sex therapy is not exclusively for couples, but is also an option for single people. Couples can often find themselves battling to be intimate and finding the playful, enjoyable side of sex. Sex Therapy is able to delve into why these problems have developed and how to go about dismantling them.
What Does Sex Therapy Entail?
Your Sex Therapist will not require you to strip down, but they will require you and/or you partner to be extremely open and honest. It is natural to feel intimidated about talking about your sex life, but if you are after the best results then honesty is key. During your first session, your therapist will ask you a series of personal questions in order to gain insight into why your sex life is taking the strain that it is. Your therapist will need to understand whether your problem is physical or psychological, as well as perhaps exploring if the issue is something current or perhaps something that has happened in the past and has not been resolved. Your therapist is trained to design a unique solution for you and your partner, or perhaps just for you, that you will be asked to practice in the privacy of your own home. The excercises that you are given will have been created to target specific problem areas in your sex life. Sex Therapy encourages couples and individuals to have a healthy and positive attitude towards sex.
For more information on a Sex Therapist in your area, please visit our homepage.