Life Coaches: How can they help you self-actualise?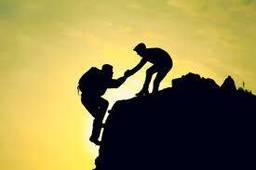 In life coaching, the relationship between the coach and the client is designed to help the client tap into their full potential, whatever that may be. Whether you're looking to improve your personal relationships, parenting skills, career management, financial planning or just trying to achieve a greater sense of purpose, life coaches are there to help you on your journey to self-actualisation.
In a life coaching session, clients can expect to benefit from receiving an external perspective on their personal issues and challenges. Life coaches are trained to give enthusiastic mentoring to their clients and to help them design an action-based plan to overcome whatever problems they face. Anyone can benefit from sessions with a life coach, from CEO's, to teenagers in high school, to athletes.
Life coaches differ from psychologists in that they have not completed a masters, or higher qualification, in psychology. Life coaches are therefore not licenced with medical boards like psychologists are. In contrast to psychologists, life coaches can often be met with for short-term periods, such as a month. Life coaches are not medically qualified to give professional advice on dealing with serious mental health issues and should, therefore, only be sought out for sessions that focus on goal-making, motivation, and solving general problems in life that are not life-threatening or require medical intervention.
Life coaches are an effective tool for people who want to achieve goals and see personal growth in their lives because they can hold you accountable to the goals you have set in sessions. Life coaches can also help you to organise your life and day-to-day schedule so that achieving your goals, such as exercising more, becomes more feasible. Life coaches are also helpful for those who feel dissatisfied with their careers and who want to move into a new stage of their professional lives, but feel unsure of what move to make next. Life coaches can assess your needs and abilities and guide you towards finding a niche that allows you to flourish and achieve your full potential.