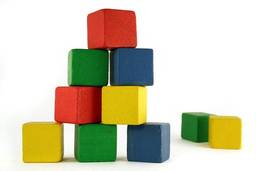 Occupational Therapy
---
Occupational Therapy is a form of treatment that focuses on helping patients to live a fulfilling, active life despite any physical or mental disabilities they may have. These patients are often children who have been born with disabilities but treatment can also extend to patients who have experienced physical trauma and need help being able to perform certain functions once again.
Occupational Therapy helps patients to participate in every day life through using therapeutic every day activities that help to strengthen the lost or less developed skills of the patient. Occupational Therapists are also trained to assist the elderly as they become physically weaker and perhaps start to go through memory loss or cognitive changes.
What to Expect:
The patient will receive an individual evaluation where their goals are discussed and determined. This evaluation may also involve the family of younger patients.

The Occupational Therapist will then be responsible for creating a customized program or intervention to better the patients' progress towards their goals.

An outcome evaluation will also be created. This is created in order to ensure that your Occupational Therapist has developed an effective program for the patient or if the program needs to be changed or reviewed.
Occupational Therapy is very different from going to a once-off specialist. You will be visiting with your OT on a regular basis and will often be working with them through some very testing times.
If you want to find an Occupational Therapist for you or a loved one, please visit our homepage to find a qualified and professional Occupational Therapist in your area.