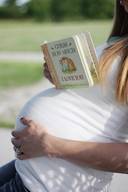 An Obstetrician is a medical professional who deals with pregnancy, childbirth and the female reproductive system. An Obstetrician is able to guide you through your pregnancy, right to the very end.
Although many medical professionals can perform childbirth, many women feel comfortable working with their Obstetrician throughout their pregnancy. OB/GYNs have graduated from medical school and completed a four-year residency program in obstetrics and gynecology. The residency trains them in pre-pregnancy health, pregnancy, labor and childbirth, health problems after childbirth, genetics, and genetic counseling
The Difference between a Gynaecologist and an Obstetrician
Above you will have read the term OB/GYN. This merging of Obstetrics and Gynaecology is becoming more sought after as it allows practitioners to have a wider range of what they can and can't do. Strictly speaking, an OB is trained only to deal with matters of childbirth and pregnancy. An OB specialises in keeping both the mother and unborn child healthy and safe, and is required to be prepared for any changes or emergencies that may occur during the pregnancy. An OB is also required to assist the mother and new-born adjust into the world as smoothly as possible, keeping a close eye on the health of both baby and mother. A Gynaecologist specialises in the female reproductive system – dealing with young girls going through puberty all the way to women going through menopause. They are responsible for performing pap smears, general check-ups and contraception. A GYN will test for STDS, ovarian cancer and other diseases that may affect your vagina or reproductive system. The two can be easily combined but it is important to know the difference.
The Role of your OB
Your OB will be a present player throughout your pregnancy. During your pregnancy, your OB will:
Monitor your health and your developing babies' health, including doing routine ultrasounds, measurements, and tests
Do thorough background checks for health conditions that could cause problems during your pregnancy or affect your babies' health, such as high blood pressure, diabetes, infections, and genetic disorders
Give advice about your diet, lifestyle and medication.
Help to relieve some of the symptoms of pregnancy such as morning sickness, back and leg pain, heartburn, and other common pregnancy complaints
Provide comfort and answers to any anxieties or questions you may have about the next nine months, your baby and your body.
Explain what will happen during labor and delivery
If you are planning on having a child and need some guidance and professional medical assistance, please feel free to find an OB in your area through visiting our website.