How to choose the right cardiologist for you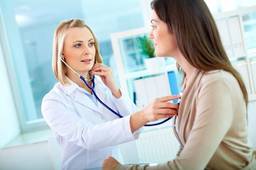 Realising that you need a heart specialist can be an unsettling and even emotional experience. It is, therefore, vital to find a cardiologist you can trust and who provides top quality care to you and your heart. Read on to find out what you should look for a good cardiologist:
If a doctor or a friend has referred you to a cardiologist, make sure you do your own background research before settling for the first option you are given. Ask friends who have also needed a heart doctor about their experiences with local cardiologists and seek the opinions of a variety of healthcare workers, such as nurses, doctors or pharmacists, before making your final choice.
When seeking a cardiologist to suit your specific medical needs, it is important to be aware of the subspecialties a cardiologist may have. All cardiologists have standard medical credentials, but depending on your condition, you may need to find a cardiologist who specialises in a specific area of heart health, such as nuclear or interventional cardiology.
It is important to consider a cardiologist's level of experience in specific fields of heart health before choosing your personal heart doctor. Make sure you ask how many times a cardiologist has performed a particular procedure you may need, or has had experience with patients exhibiting similar problems to you before you make a final choice. Choosing a cardiologist who is well versed in dealing with your particular ailment will make you much more comfortable with them, and confident in their ability.
Finding a cardiologist who can communicate well and has good interpersonal skills is vital. Search for a cardiologist who can make complicated medical procedures easy for you to understand and who makes your sense of ease a priority at all times. It is also important to find a cardiologist who can offer emotional support and who is empathetic towards the stress and fear his or her patients may feel about undergoing certain procedures or dealing with heart conditions.