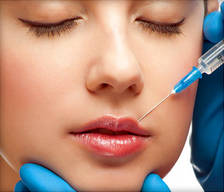 Aesthetic Physicians
---
An Aesthetic Physician specializes in procedures that are based around cosmetic desires. A patient seeking an Aesthetic Physician is one that wishes to have something removed from their body for aesthetic reasons as opposed to medical reasons. These issues may include scars, moles, and signs of ageing, cellulite, body fat or even body hair.
Aesthetic Medicine can include dermatology, reconstructive surgery and plastic surgery but can also include a variety of non-invasive procedures such as chemical peels or laser therapy.
Liposuction
Liposuction, often referred to as "lipo" is the well-known procedure that involves suctioning fat out of certain areas of the body. Liposuction is a purely cosmetic procedure that was created to alter the shape and appearance of the body. Liposuction is not a treatment for obesity but is an option for removing fat off of your body.
Laser Tattoo Removal
Laser Therapy is not only beneficial to people wanting to change their appearance, but is also helpful to people who may regret the decisions they made earlier in life. Maybe it was an impulsive decision or a botched up job by your tattoo artist, it is comforting to know that there is a way that your tattoo can be removed. The procedure makes use of a laser that burns away your tattoo. The procedure is often painful and costly, but worth it if your tattoo is affecting your personal life.
Chemical Peel
A Chemical Peel is a treatment that aims to smooth the texture and appearance of the skin. A Chemical Peel is made from certain chemicals that burn the first few layers of your skin to create a controlled injury that will heal as a new layer of skin.
Aesthetic Physicians offer a far wider variety of procedures that may benefit you. To book a consultation with an Aesthetic Physician in your area, please visit our homepage.