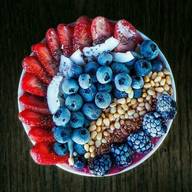 Dietitians
---
Having a healthy, balanced and effective diet is not something that always comes easily. When it comes to monitoring and understanding the food that you put into your body, a dietitian will be able to give you the most sound and professional advice. Dietitians are people trained in how to correctly nourish and feed your body when it comes to specific requirements and needs. These needs are not only limited to weight loss. Dietitians are trained to deal with individual patient needs that could range from needing to gain weight to patients wanting to manage certain lifestyles.
Dietitians are the only nutrition-based practitioners that are recognized lawfully and work under a strict ethical code, just as any other doctor would do.
Why Should You See a Dietitian?
As I mentioned before, a dietitian is trained to deal with very unique and individual patients. Not everybody will thrive or benefit off of the same diet, and it is up to the dietitian to explore what will benefit their client the most. A few reasons to visit a dietitian could include:
Being diagnosed with certain health issues such as low blood pressure, cholesterol, diabetes etc.
Finding out about allergies or foods that don't agree with your body.
Finding out about how to care for a child with nutritional needs.
Enhancing your athletic performance.
Guidance and support through eating disorders such as Bulimia and Anorexia Nervosa.
Preparing for your Appointment
Honesty is important when it comes to any medical appointment, as your health care professional is then able to get to the root of the problem as efficiently and effectively as possible.
Keep a basic food diary perhaps a week before your appointment. Take note of all the foods you eat throughout your day, and perhaps try and take more notice of how those foods make your body feel as well as what emotions drove you to eat them. This will assist your dietitian in searching for patterns in your diet and effectively trying to make positive changes to your lifestyle and the foods you eat.
A dietitian is a responsible choice for those looking to have a healthy and beneficial relationship with the food they eat. Our homepage will be able to assist you in finding the right dietitian in your area!
Articles related to your search: