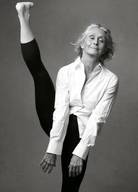 "We should consider every day lost on which we have not danced at least once." ― Friedrich Nietzsche
For somebody who has danced since they were three years old, I can do nothing but sing high praises for teaching children (and adults) to dance. Dance is an incredible form of exercise for the body, the mind, and the soul. It all sounds very cliché, but the benefits of engaging in dance are endless. Here, we will look at a few of them.
There are countless styles of dance that can be taught at studios all over the country - you just have to find the style that is right for you. There is Ballet, Modern, and Contemporary. There is Tap, Musical Theatre, Latin American and Hip-Hop. The list does not stop there. There are countless opportunities to learn a magnitude of various dance styles, each offering a unique experience. All of the styles, however, will offer an ethos of discipline, commitment, and preparation. These are invaluable skills to have when walking through life. Somebody who danced as a child may not have been the best in the business, but will certainly have skills that they carry with them into adulthood. Dancing teaches the importance of working as a team to reach a common goal.
Obviously, there are awesome physical benefits to dancing. Often, exercise can get monotonous and boring. Dancing helps to keep you excited and stimulated when it comes to getting your dose of exercise. You are able to creatively express yourself whilst toning, strengthening and stretching. Dancing works muscle groups that we often tend to neglect, such as the inner thighs and back muscles. You are taught correct posture and how to hold your core consistently throughout the day. Dancing will also place a large amount of focus on flexibility - something so many people take for granted or neglect completely. People who dance have longer, leaner physiques because of how often the stretch their muscles instead of allowing them to contract and seize up.
Dancing is an incredible journey to explore, not only as a talent but as something that teaches us life-long lessons that make us more successful people in any field. To find a professional studio in your area, please visit our homepage!